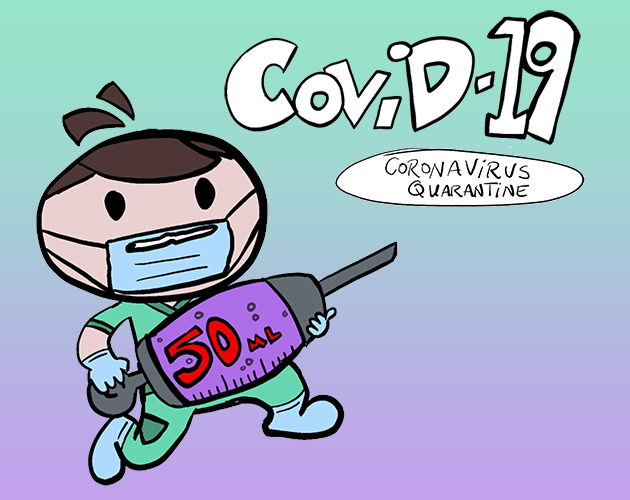 COVID-19: Coronavirus Quarantine
I've always wanted to make my own video game, and what's happening in the world now gave me the idea for my first one. Over the course of a few days in mid-April 2020, I made 'COVID-19: Coronavirus Quarantine,' an actual Game Boy game based on the new stay-at-home lifestyle this pandemic has made necessary. This game is a ROM file, so it is playable on actual Game Boy hardware or on an emulator (like mGBA).

The best part is that I am selling the game for charity, for just one dollar. The charity is currently undecided, but I will take suggestions and my own research into consideration, ultimately donating all proceeds to a worthwhile cause that is doing good work during these unprecedented times. We raised $36, so thanks to all who bought. This game is now free, enjoy!

The game is silly, but I hope it gets an important message across: Staying home can get boring, but it's also important.
I made a video walking through the game and explaining more about it, so watch that via my YouTube channel, Game Game.
Game by Derrick Rossignol
Illustrations by Kjetil Rossignol
Media coverage
Uproxx: A Quarantine-Inspired Game Boy Game Might Be Just What You Need To Social Distance (April 15, 2020)
Nerdist: Game Boy Coronavirus Quarantine Game is Retro Fun (May 4, 2020)

Install instructions
This game is playable on a Game Boy emulator, like mGBA.

Download